Do you use Windows Live Messenger? You may have noticed that the application displays videos at the bottom of its main window: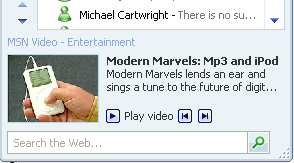 Although some people find value in video ads, other people find them distracting.

You can disable the video and make sure that it only displays static picture ads quite easily. To do so, go into Show Menu | Tools | Options: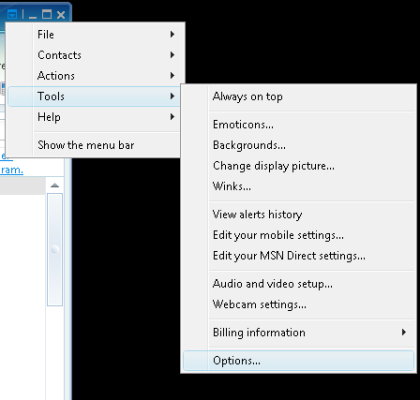 In the window that appears, go into General | Video Carousel | Uncheck "Show Video Carousel" and click OK: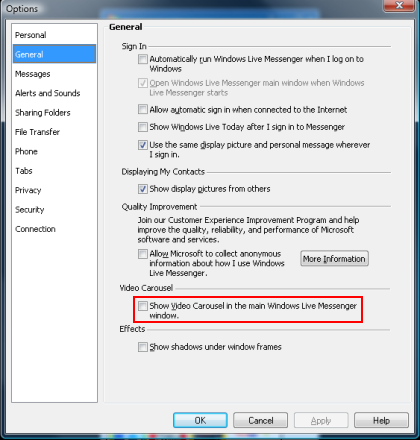 (Images created with Solid Capture Screen Capture)

The ads at the bottom of Windows Live Messenger will now be static pictures instead of video.