We've just launched a free service for free PDF to Word conversions.

To use it go to freepdftoword.org, select your conversion options and click a button to make an e-mail message appear with the settings you've chosen. Attach your PDF file and click send. Our servers will convert the file and e-mail your converted Word Document back to you.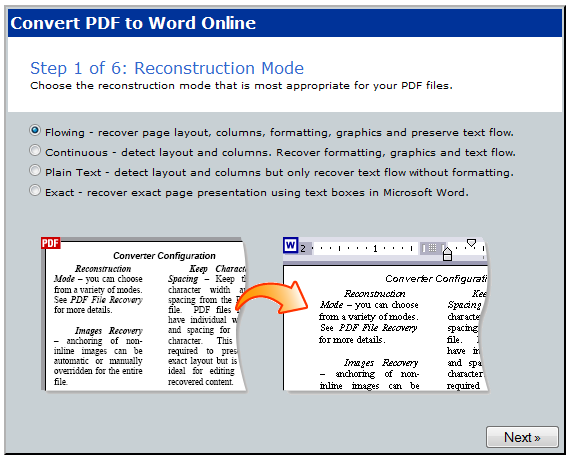 This service uses our latest PDF to DOC technology that detects tables, creates headers and footers, performs optical text recovery, builds columns, recovers page layout and preserves text flow.

Converted documents don't have watermarks, you don't have to sign up for our newsletter and we won't sell your e-mail address to someone interested in marketing pharmaceuticals to you.

There are limits (we don't convert or e-mail files larger than 16MB at this time) and if you're working with something confidential we'd recommend looking at our desktop PDF to Word conversion software.

Our software performs the best PDF to DOC conversions of any product available and we want people to be able to see this for themselves without having to install our trial software.