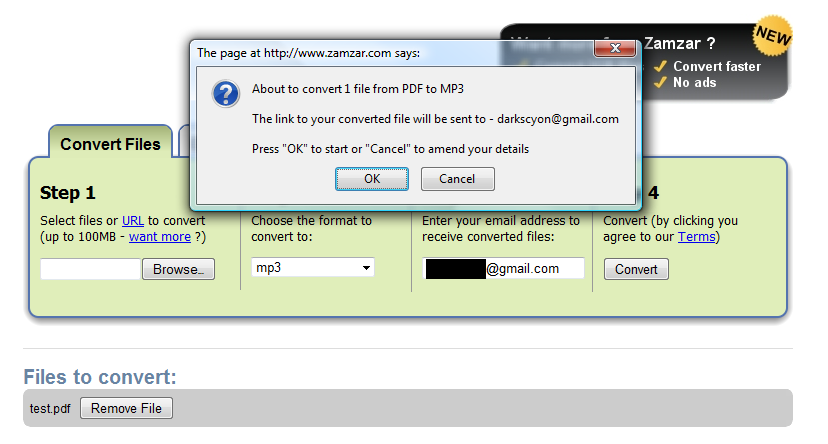 Zamzar has offered various online conversions (including PDF to Word, something our Free PDF to Word service also offers) for some time now.

Recently they added the ability to do text to speech conversions. This new feature is handy for people needing to listen to documents on their personal media players (e.g. iPod, Zune, iRiver) or any other device that can play audio.

We tried doing a free conversion at Zamzar earlier this morning and received a result in a few hours. The audio quality was decent, as it sounds like they're using the free Festival speech synthesizer. As with any free online service, your mileage may vary.